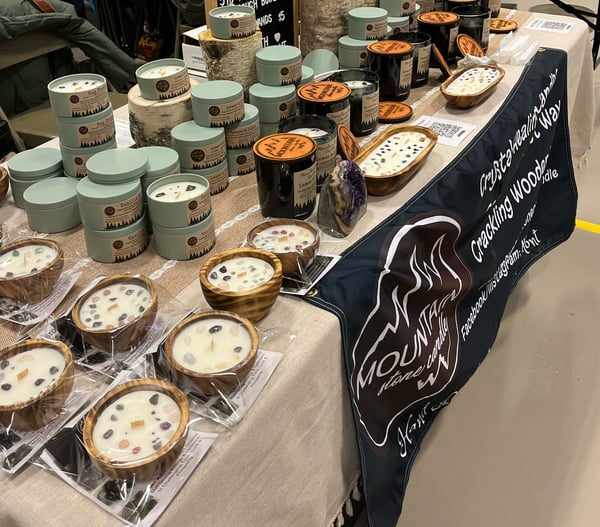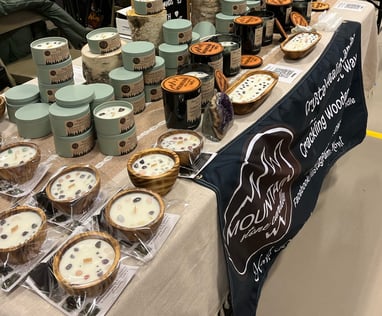 Mountain Stone Candles are made with pride at my home in Hyde Park, VT. Making exceptional and healthier candles, while my husband and I raise our young son and daughter, is a rewarding challenge.
After, extensive research and testing, the hand carved wooden bowls, coconut apricot wax, crackling wooden wicks and crystals were each chosen to provide a long - lasting, attractive, safe and relaxing experience. Many Customers have expressed in person, and through social media, their enjoyment from the appealing fragrances and colorful stones that both calm and lift their emotions.
Thank you for choosing Mountain Stone Candle !